Espresso Yourself every morning
Why don't you Espresso Yourself every morning?
Love the smell of freshly roasted espresso in the morning?☕ With Espresso Yourself you can smell it at any time! Since espresso, brewed drip coffee is healthier, simply because espresso does not use lighter roasted beans, Alena decided to make it into a wonderful-smelling candle for you to enjoy all the time.
What makes our candles unique?
Each of our candles is hand-crafted using our unique small batch process to ensure quality and consistency. We create our candles using 100% North American-grown soy wax, phthalate-free fragrance oils, as well as, pure essential oils, natural cotton wicks, and reusable vessels.
Espresso Yourself is the perfect candle for anywhere! These candles come in a 10 oz or 16 oz comfy country jar! 🏡They have a burn time of approx 75-85 hours, featuring a wooden wick! 🔥☕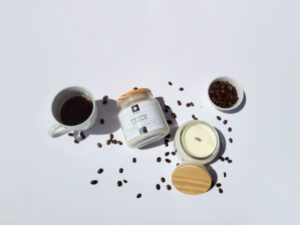 So Go ahead, Espresso yourself~ you deserve it!
Find out more about Espresso Yourself by clicking here and perhaps you would like some of our other flavors, which you can find here in our Alena's Shop!
Enjoy! ☕ 🕯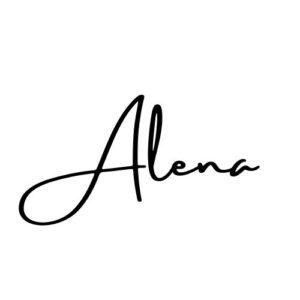 Pin this for later! ☕ 🕯